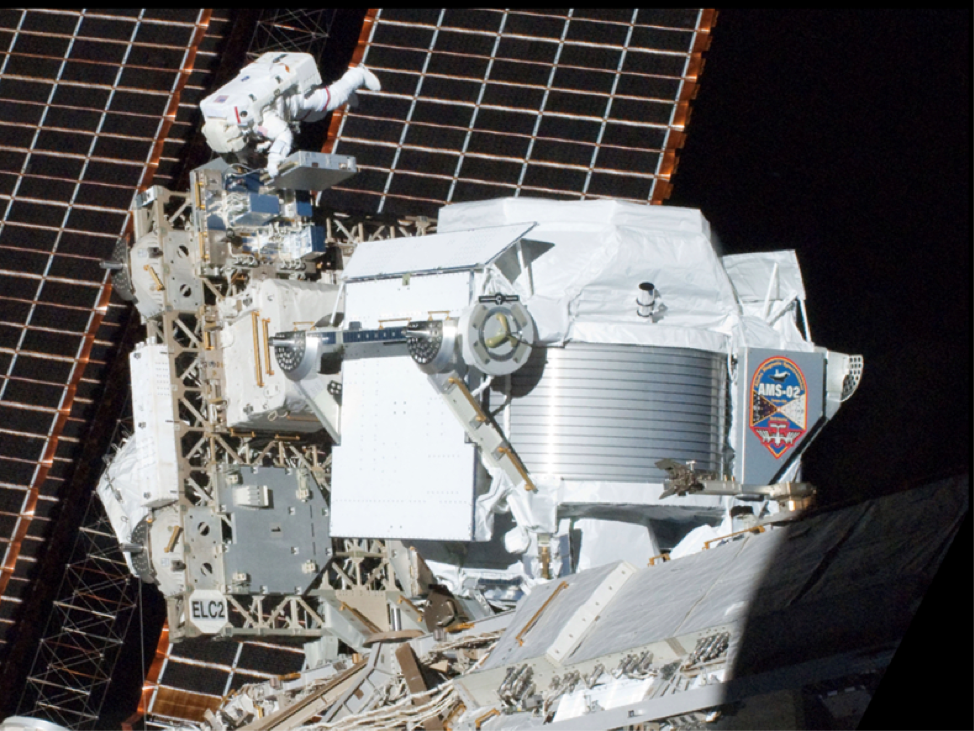 The Alpha Magnetic Spectrometer (AMS) is a state-of-the-art particle physics detector designed to operate as an external module on the International Space Station (ISS). It uses the unique environment of space to study the universe and its origin by searching for antimatter, dark matter while performing precision measurements of cosmic rays composition and flux.
AMS is an international collaboration involving 44 institutions from America, Europe and Asia sponsored by US DOE-NASA.
AMS was launched by the Space Shuttle Endeavour (STS-134) to the ISS on 16-May-2011, and installed on the upper Payload Attach Point (S3) on 19-May-2011.
AMS is the unique magnetic spectrometer on the Space Station and will operate on the ISS for the lifetime of it.
AMS in Figures

Movie: How Long Would It Take To Make An Alpha Magnetic Spectrometer